Did you get great service? Please leave us a review on Google and Facebook!! We thrive on word of mouth business!
Leiber HVAC is proud to partner with Kids Against Hunger St. Peters. A portion of all our proceeds go to meeting the needs of local and international families. Join us and become a part of something great!
we are only a phone call away
636-947-0428
CALL US NOW
​for a price estimation
30 years and going strong!
$10 Gift Card for Referrals!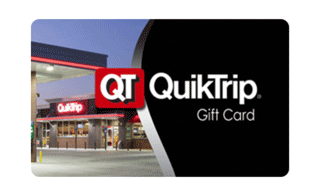 "Leiber is a great company, they operate the old school way. They do a good days work for reasonable pay. They make their appointments on time and on the rare occasion they are running behind they call. I run the maintenance department for a school and church. So I have had the opportunity to use them on a regular basis. Professional and honest is how I would describe the owner."
​​
​Todd Sr. Mesler, Google Review
""
"My wife and I can't say enough good about our experience with Leiber. Our furnace went out and our neighbor recommended Leiber to us. They are professional, personable, and cost effective. My family is nice and warm this evening because of their ability to fit us in this week!"
​
Nathan White, Facebook Review
​
​
Complete AC and furnace install in less than 4 hours! Amazing professionals. Thank you!
​
Donna Meier Foster , Facebook Review
"I would highly recommend Leiber Heating and Air Conditioning from St. Charles. They do excellent work and their prices are very fair."
​
Walter Johnassee, Facebook Review
​
"Knows his stuff and didn't try to overcharge."
​
​Michael Graessle, Google Review
"Best there is! I have used them for years, and will never go anywhere else. Very honest and you know what you are getting with them every time!"

Ryan Bazzell, Facebook Review​
​
​
"My wife and I have used Leiber Heating and Air Conditioning for years ... Very honest and professional. Highly recommended."

Gene Gibson, Facebook Review​
​
​
Can't say enough great things about the quality of service I have received multiple times from Leiber!!
​
Daniel Sanders, Facebook Review
Karl and his team are fair, honest, and truly care about their customers and their community. Not only have we used them for many years for our HVAC needs, we enjoy their annual 4th of July parade parties too!
Jenn Scott, Facebook Review